Kimberley Floods Recovery Information
Premier's Relief Payment
If your home was damaged by the Kimberley floods you may be eligible to receive $1000 prepaid card to help buy clothing, tools, household goods, and other personal items.
Find out more.
Who can I talk to?
Life threatening situation – 000
Call triple zero (000) if your life or property is being threatened, someone is seriously injured or needs urgent medical help.
Aboriginal or Torres Strait Islander Crisis Support – 13YARN (13 92 76)
If you, or someone you know, are feeling worried or no good, call 13YARN to talk with an Aboriginal or Torres Strait Islander Crisis Supporter.
Kimberley Mental Health Support
Fitzroy Crossing – 9166 1700 Mon to Fri 8am to 4.30pm
Derby – 9193 3605 Mon to Fri 8am to 4.30pm
Rurallink Afterhours – 1800 552 002
Horizon Power - 1800 931 207
To report a fault or issue with power call and speak to the Horizon Power Flood Team.
Disaster Response Hotline – 1800 032 965
If you are an impacted community member needing support and information please call the Disaster Response Hotline, Monday to Friday 9am to 4pm.
Broome Flood Help - 0476 897 424
If you are a flood-impacted community member living in Broome needing to talk with someone about your situation call 0476 897 424.
Local Police (non-emergency) – 131 444
Call this number if you need police assistance and it is not an emergency.
Healthdirect - 1800 022 222
If you, or someone you know, needs free health advice call Healthdirect any time to speak with a health professional.
Where are the Flood Hubs?
What assistance is available?
How can I help the people impacted?
Make a financial donation via the Lord Mayor's Distress Relief Fund
You can donate to the Lord Mayor's Distress Relief Fund – Kimberley Floods Appeal. It is Western Australia's official state emergency fund. All the money raised goes directly to those in need.
Find out more
Register your interest as a volunteer
You can register your interest with Volunteering WA. Your details will then be passed to organisations who may offer you a volunteer opportunity when one arises. Help such as delivering supplies, providing essential transport, social support and visits, household maintenance and welfare checks may be needed for this emergency.
Find out more
Donate items or funds via GIVIT
GIVIT is working with the Western Australia Government to manage donation offers for people impacted by the floods. Donating through GIVIT means community members will receive exactly what they need. Head to GIVIT to see what items are needed.
Find out more
Where can I find more information?

DFES Kimberley Floods Facebook Group
You can stay up to date by joining the DFES Kimberley Floods Facebook Group to read about the latest news and share information.

Kimberley Floods State Recovery E-Newsletter
The Kimberley Floods State Recovery E-Newsletter provides a regular update on the progress of important local recovery projects and activities. To subscribe to the Kimberley Floods State Recovery E-Newsletter click here.
Q&A with the Commissioner
Partner agency information
What you can do after an emergency?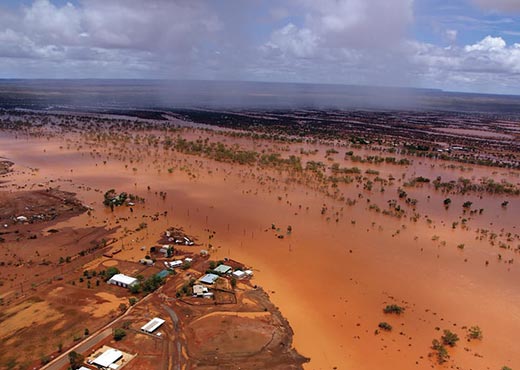 Experiencing an emergency can be traumatic and exhausting; it's normal to feel unsettled for a while. Returning to normal life may feel far off, but there are a number of things you can do and people you can turn to for help.
Seek support from family and friends, you don't need to go through this alone.
Contact your insurance company, they may be able to help you with crisis accommodation, food and incidentals.
If you need to chat or you're struggling, Lifeline provide crisis support calls on 13 11 14. You can reach them 24/7 or visit the Lifeline website for resources.
Look out for organisations such as the Australian Red Cross who may be offering community support and assistance.
Before cleaning up after a flood, storm, fire or other emergency, protect yourself and check for hazards.
What assistance is available?
Department of Fire and Emergency Services (DFES)
DFES coordinates services for a range of natural disasters and emergency incidents threatening people and properties.
Your local government
In emergency situations your local Council provides advice to residents and businesses, including support available from other government agencies.
The Department of Health
The Department of Health connect the public to health services and information including safety and first aid, emergency contacts and health related news.
Australian Red Cross
Red Cross volunteers support communities recovering from disasters. They assist with getting help, looking after yourself and coping after a crisis.
Lifeline
Lifeline are on call to provide emotional and psychological support to those who are impacted my emergency situations.
Your insurer
Contact your insurer to report loss or damage to your property and belongings. Also, check that your insurance contract covers cleaning or repair contractors.
What to look out for after an emergency